How was it? TYPO London 2012 in retrospect.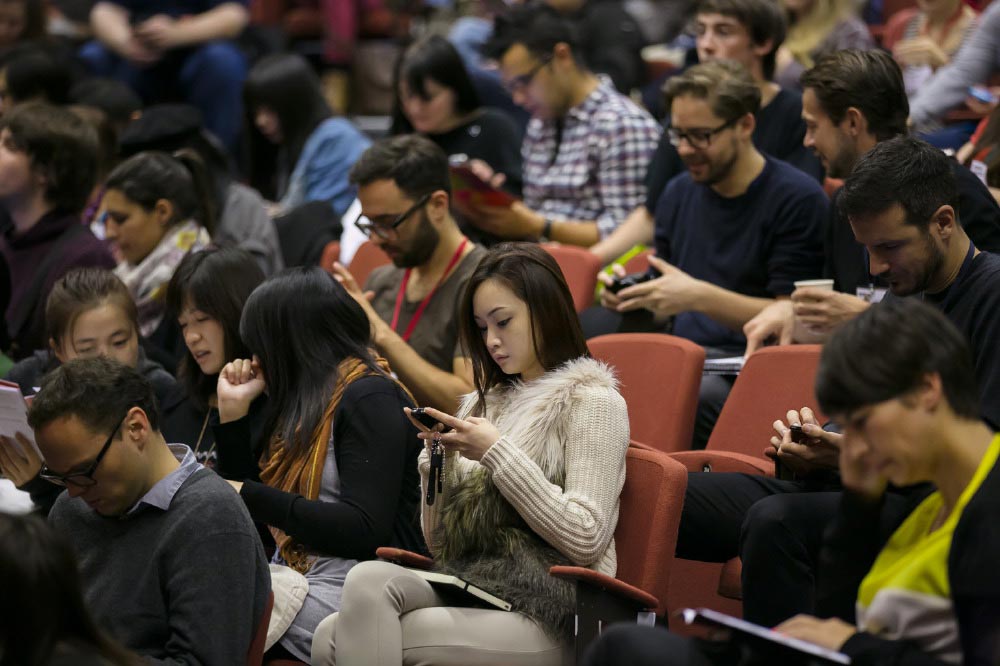 TYPO London 2012, Logan Hall: about 380 of 850 delegates were permanently in the conferences wireless network and published numerous ingenious quoutes and atmospheric images to the outside world (Photo: kassnerfoto.de)
It was marvelous! However, we organized it, so you would except us to say so. But you don't have to take our word for it: thanks to social media, these days every conference participant is also a conference critic. We are happy to present an array of independent voices on TYPO London 2012. This is what visitors and of course media thought of TYPO London 2012 "Social":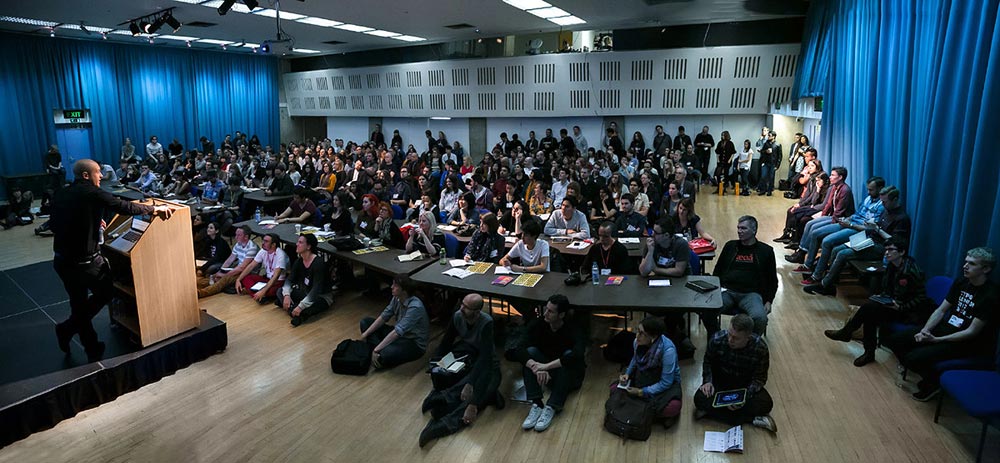 This years TYPO London featured more than thirty international speakers to present their personla view on the topic "social" to audiences at Logan and Jeffry Hall at the Institite of education of the University of London
Voices announcing TYPO London 2012:
The Guardian, Datablog: "Typo London 2012: watch the design conference live with our video stream"
Computer Arts, Blog: "The second ever Typo London event kicks off this Friday (19 October) and it looks like it's going to be a doozy."
Creative Review, CR-Blog: "Typo London returns"
Not enough chairs at the speech of Rick Banks (Face37) (Photo: jasonjwen@gmail.com)
More photographs of TYPO London 2012 from Flickr-group-pool …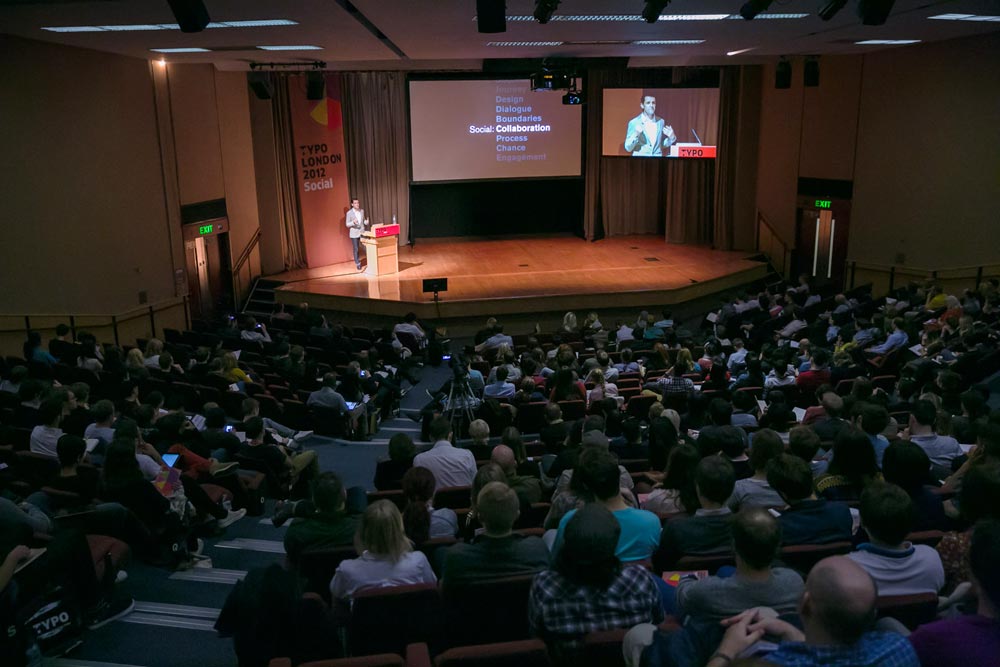 Bibliothèque's Tim Beard talks in Logan Hall about »Design as a social journey« (Photo: kassnerfoto.de)
Our own channels: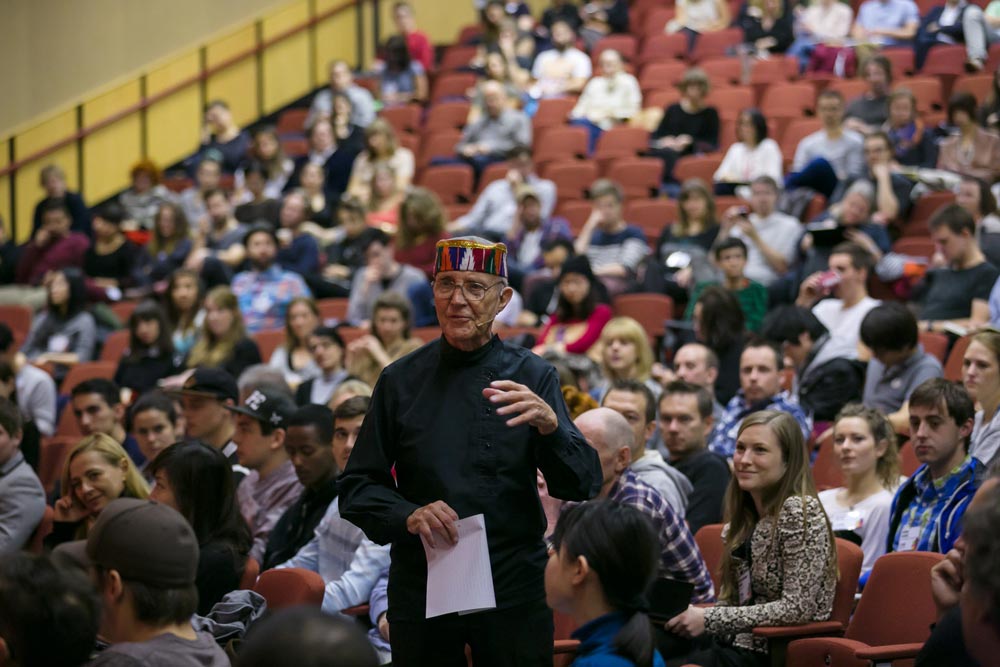 Most touching moment: Ken Garland commencing his speech with a walk around the audience (Photo: kassnerfoto.de)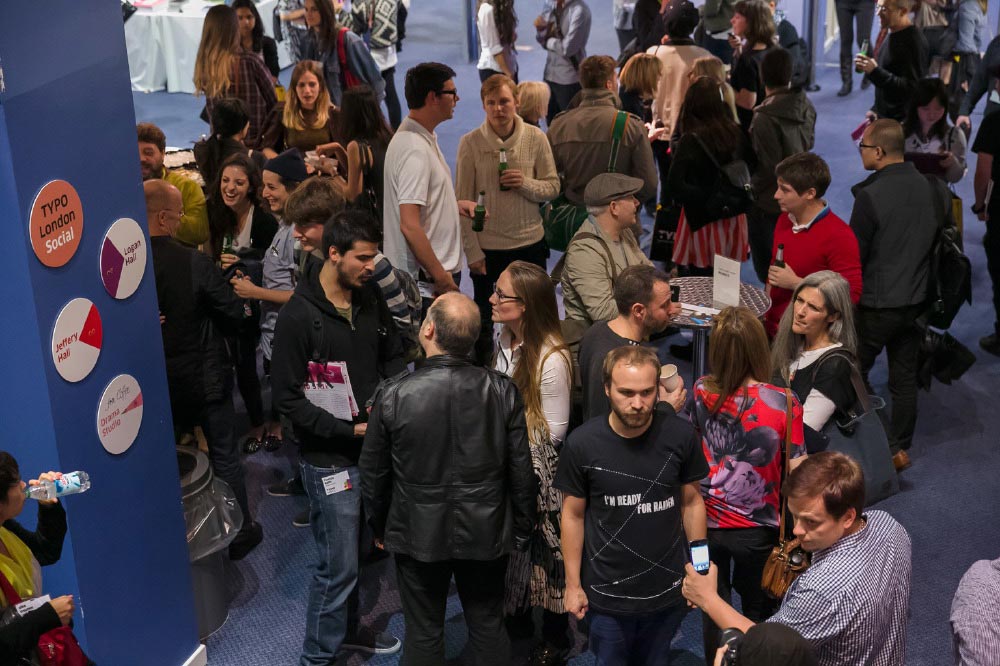 Meeting and making friends and colleagues at TYPO: just as important as the talks. (Photo: kassnerfoto.de)
We would like to take the opportunity to thank all our participating guests and our fantastic team for turning the second TYPO London conference into another big success. Please stay in touch: keep reading our blog or subscribe to out newsletter.
We look forward to seeing you next year!